Shop By Look
'Working From Home'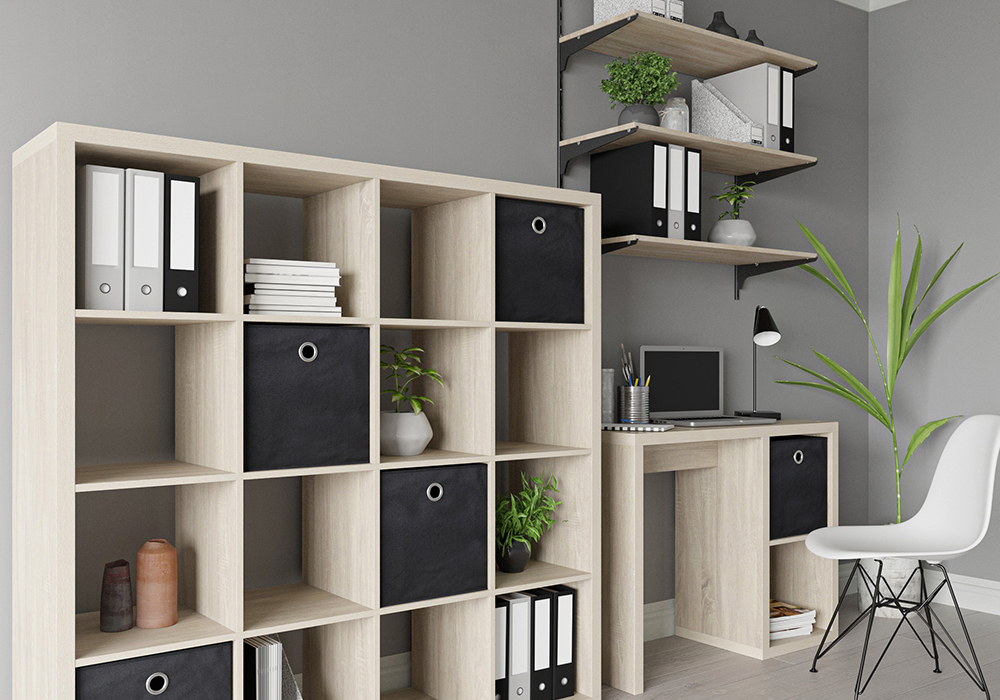 Create a home office or student study space with a coordinated Flexi Storage look. The sturdy and stylish 1×2 Cube Desk has a unique and streamlined design offering an efficient use of space in a signature Flexi Storage oak finish.
The combined 1X2 Cube Desk and 4×4 Clever Cube Storage Unit offers 18 spacious compartments, perfect for getting your home office or study space in order. Fit neatly with Ember Black Premium Woven Inserts fo hidden storage, or leave empty to enjoy the spacious shelves.
To complete the bundle, adjustable shelving using our Home Solutions Single Slot Strip & Bracket range can be added for overhead storage of office items that need to be more readily accessed.
Efficient use of space – can be set up on any open wall
A coordinated oak finish, complemented by Ember Black Premium Inserts and black Wall Strips and Brackets
Create a perfect home office or student study space in no time!