Shop By Look
'Bedroom Storage Essentials'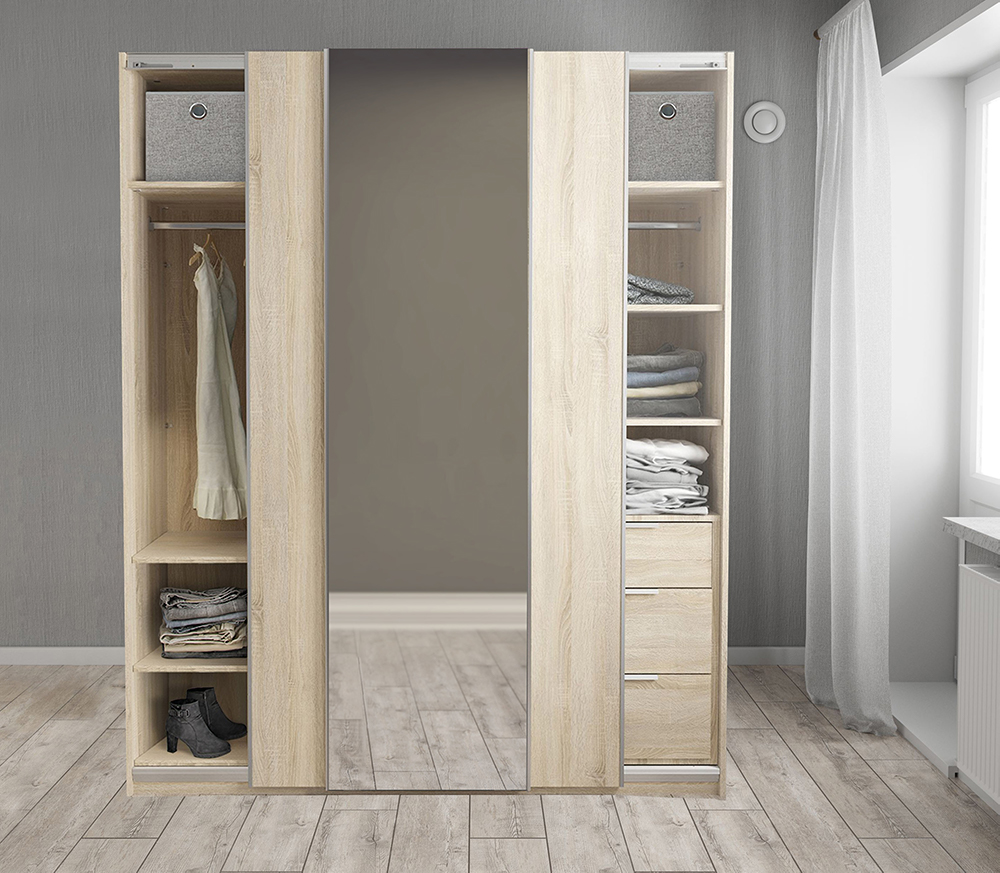 Tailor your wardrobe to your space. The Flexi Storage 3 Door Sliding Wardrobe can be fit with a range of door options to suit your space. The oak finish blends in with the Wardrobe Unit seamlessly, while the Mirror Door provides functionality and increases the appearance of your space.
Add Hanging Rails in your wardrobe for jackets, trousers, dresses, shirts and skirts and shelving for your larger foldable items. The addition of a Large 3 Drawer Insert is ideal for small items.
Organise and fit out your space just the way you like it!
Easy to add to any room
Space-saving sliding design
Customise your wardrobe with a 3 Drawer Insert, adjustable shelves and hanging rails as you please